Gas Outdoor supplies and services a variety of options for generators including standby, commercial, home, and portable. Call with any questions you may have.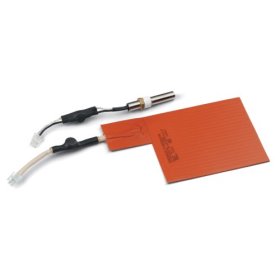 $199.99
Cold weather kit to help extend engine life during cold weather start-ups
Battery and oil warmer with no need for extension cords
Pre-wired hook-ups on both the battery and oil block warmer
Both warmers turn on when temperatures drop below 40-degrees Fahrenheit
Details >
Call for Price
RTS Transfer Switch

RTS transfer switches are designed to operate with our R-Series Digital Controllers. Available in both single and three-phase versions, these proven, open transition transfer switches are ideal for residential, commercial and light industrial ...
Details >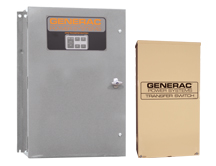 Call for Price
These transfer switches are designed for simple monitoring, operation and maintenance. Common controls and LED lights are conveniently located on the front door panel. All components are front adjustable and removable for serviceability. HTS transfer switches can only be used ...
Details >
$399.00
The Briggs & Stratton Manual Transfer Switch manages the transition from utility service to your Home Generator System when the power goes out. The switch is suitable for units up to 7500 Watts; 120/240V, 1 Phase, 3-wire 6 circuits, 30 Amp.

* Recommended for Use ...
Details >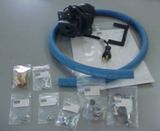 Call for Price
Block heaters must have serial number, very by engine
Details >
$69.00
The fascia base wrap snaps together around the bottom the new air cooled generators. This offers a sleek, contoured appearance as well as offering protection from rodents and insects by covering the lifting holes located in the base.

Please note that this wrap only ...
Details >